The smaller AquaRacks SM have an effective span (the distance they would project out from the wall) of 20" / 50cm. The larger AquaRacks have an effective span of 24" /60cm
Here are some tips on installation:
If you are dealing with a finished wall (one which has drywall over studs) you may need to use a studfinder to locate where the studs are.
(If you are mounting the AquaRacks on a brick wall, you will need a larger drill bit and wall anchors)
The packaging will provide a drilling guide to show you where the pilot holes need to be drilled to match the holes in the AquaRack arms. Choose a height that will allow you to lift your boat comfortably onto and off of the AquaRack arms.
The arms should be mounted at a distance apart which does not allow the hull to touch the wall: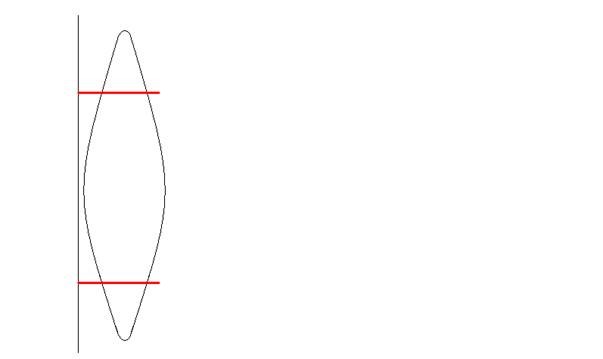 Drill pilot holes with a drill no larger than 3/16" (5mm)
Before screwing the screws into the wall, lubricate the threads by pulling them through a block of candle wax, dripping dishwashing liquid on them, or spraying them with silicone spray. This will make it much easier to turn the screws.
Thread the screws through the holes in the arms and slide the black nylon distance pieces onto the screws. Screw the arms to the wall.
0
0
Was this article helpful?
0 out of 0 found this helpful