The easiest way to install the stainless steel mesh filter is to collapse the X-Brew first.
Place the filter over the circular molded ridge at the base of the filter 'cone':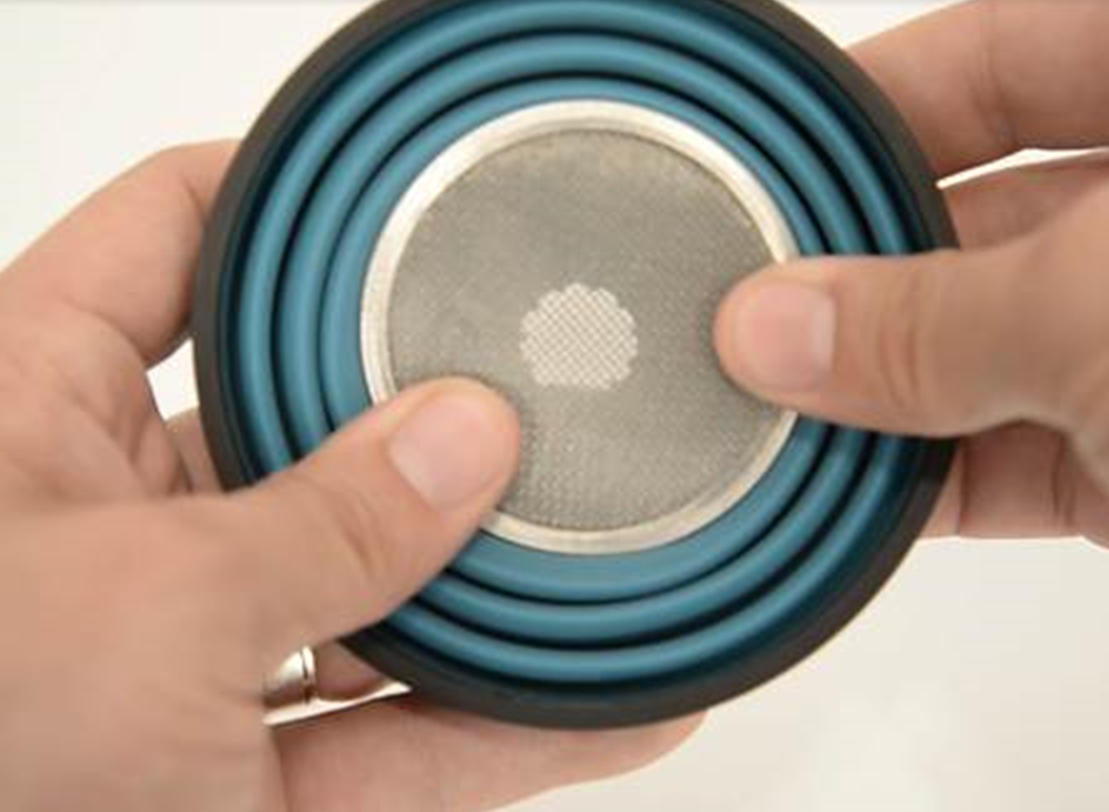 2. Using light pressure from your thumbs, work the filter back into the space under the molded ridge (use only light pressure to avoid damaging the filter mesh)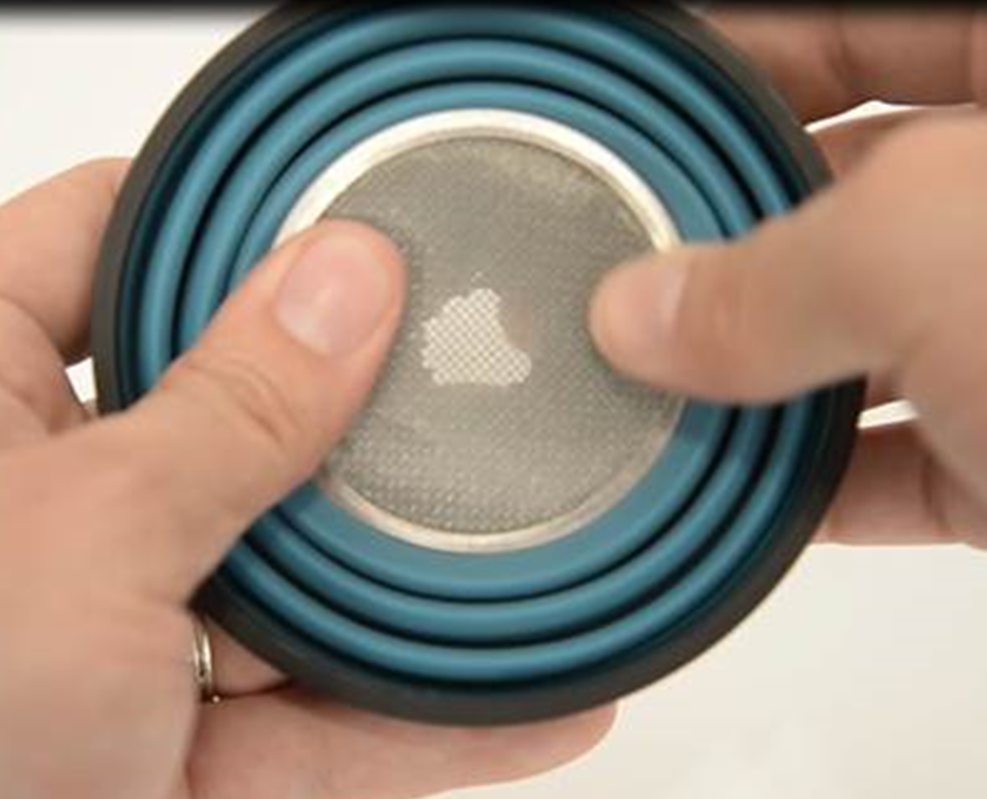 A different angle - you can also use your thumb to move the molded silicone ridge to allow the filter to nest into place.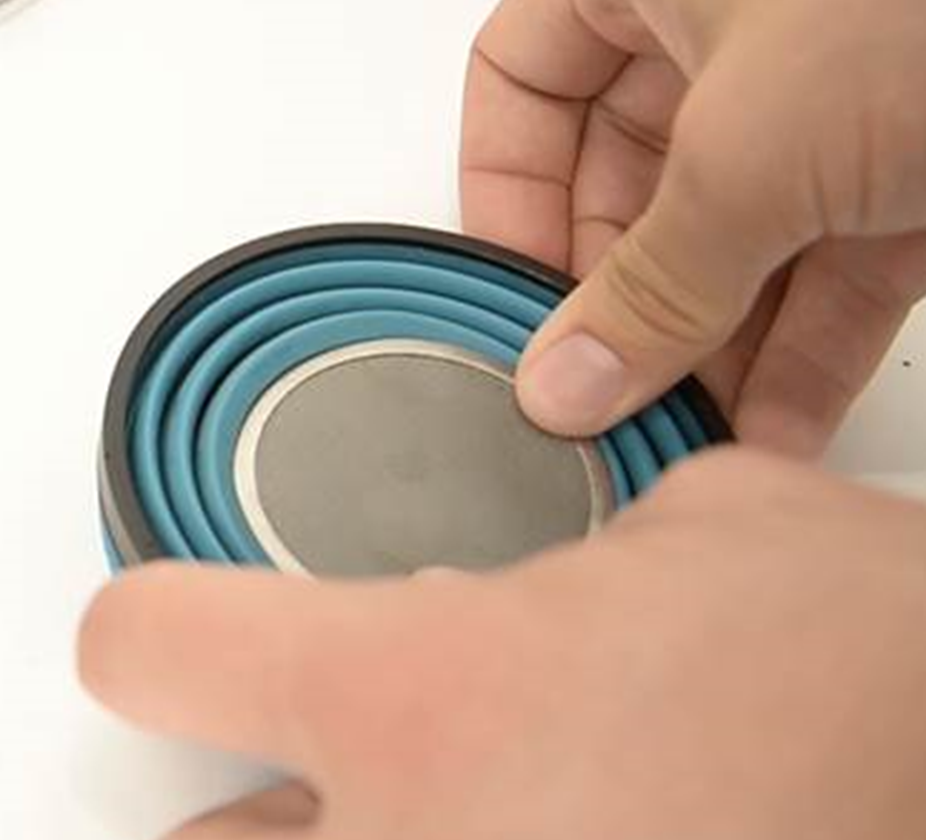 Now you're ready to brew coffee!