The ponchos are asymmetric - longer at the back to allow the poncho to stretch over a backpack.
The 'split' is 60" at the rear, 44" at the front.
Using the guy points, some guy line, and two trekking poles or branches, you can easily pitch either Tarp Poncho in the following configurations:
A-Frame: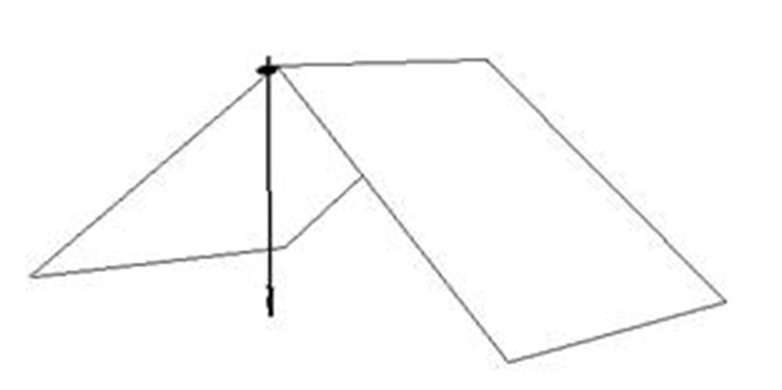 Lean-to:

Single shelter:

In the 'Single shelter' configuration, a Bug Tent will just fit underneath, attached at the apexes.
In all configurations, we recommend pulling the hood of the Poncho tightly closed and draping it on the outside of the shelter.
0
0
Was this article helpful?
0 out of 0 found this helpful